Gilliam County 4-H Friday
Gilliam County 4-H Friday
Friday, December 16, 2022 (9:30 AM - 11:00 AM) (PST)
Description
Design & Decorate your own ornaments just in time for the Holiday's. Let your creativity flow. You can create whatever you decide. We are there to help guide your creative minds.
Gilliam County K-12 Graders Welcome
Must Pre-register Here: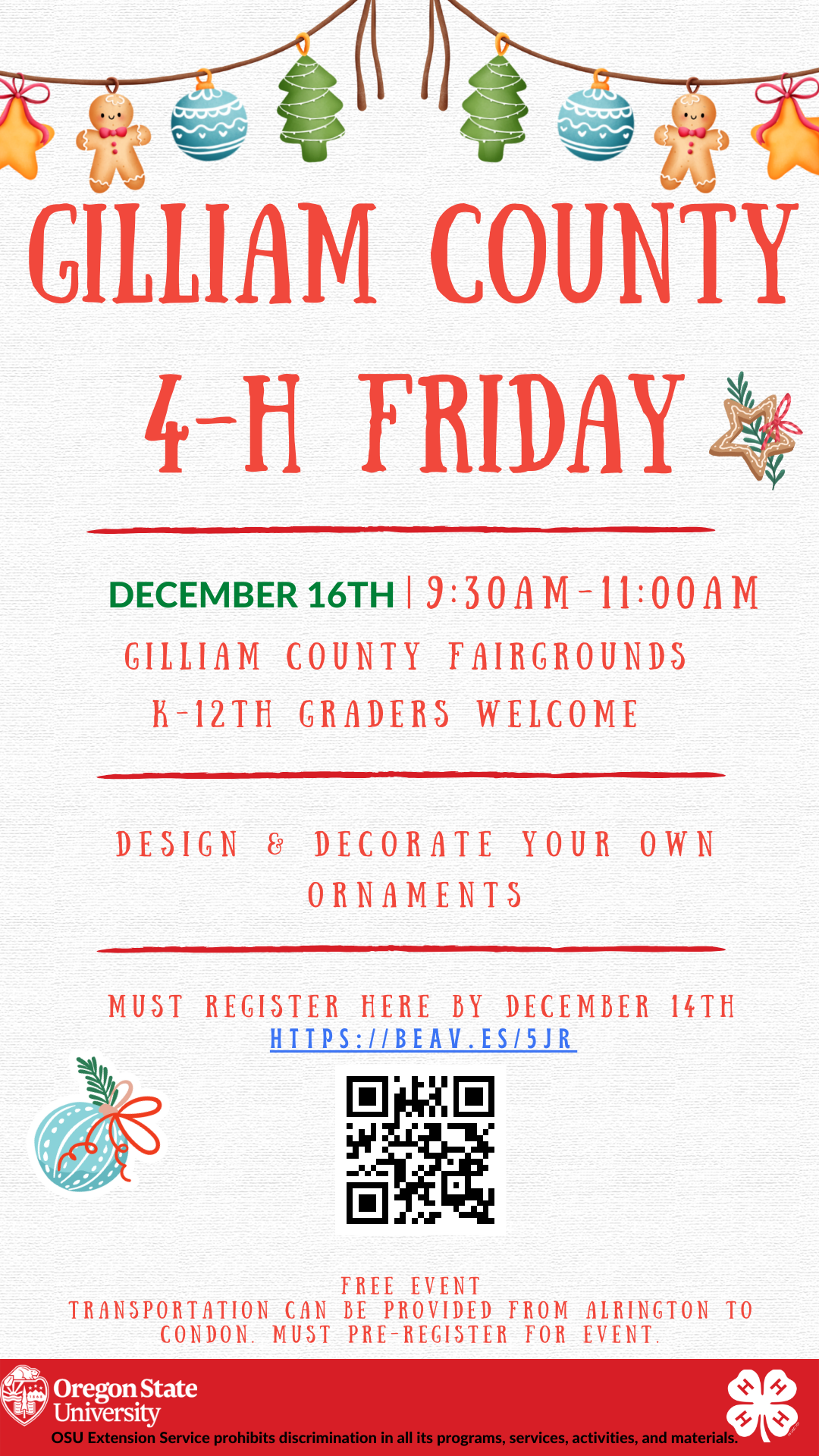 Transportation can be provided from Alrington to Condon. Must pre-register for event.
Friday, December 16, 2022 (9:30 AM - 11:00 AM) (PST)